As DC's film universe continues to hang in the balance, the presumed surefire hit Wonder Woman 1984 has fallen into the dreaded "rotten" classification on Rotten Tomatoes. Its predecessor was by far the best-received DCEU movie on release in 2017 and helped lift DC movies out of the dark and broody hole they'd dug for themselves. Amid the coronavirus pandemic, WW84 was dropped simultaneously on HBO Max along with its still successful (if only by 2020 standards) theatrical release.
Unfortunately for DC, the heaps of praise Wonder Woman received didn't return for the sequel. Amidst the turmoil of Warner Media's widely lambasted decision to release their entire 2021 slate on HBO Max simultaneously with a theatrical debut (the short version is lots of theater-related bonuses probably won't get cashed) and the ongoing saga of Warner Bros. vs. Ray Fisher, executives were probably hoping Wonder Woman 1984 would just be an easy slam dunk for them. Things didn't work out that way, and while plenty of people watched the movie, only a little more than half really seemed to like it.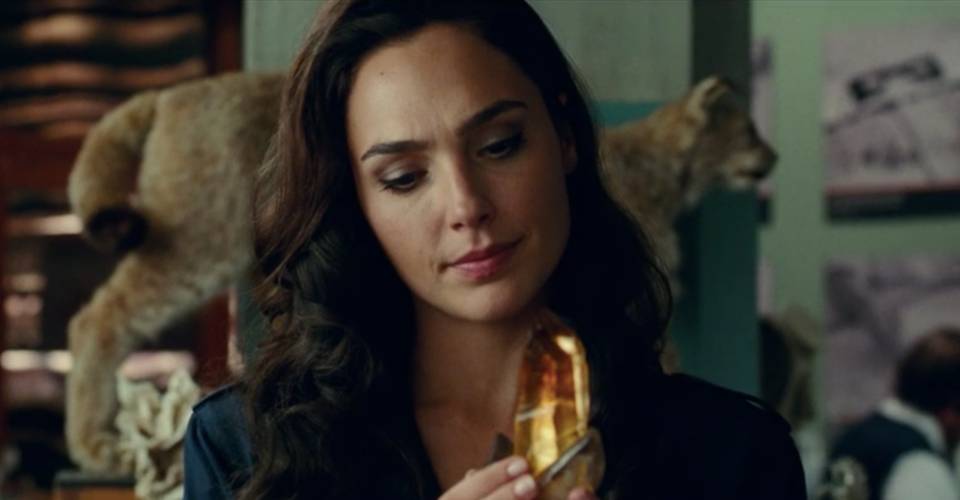 RELATED: Would Wonder Woman 1984 Been As Divisive With A Theatrical Release
The Rotten Tomatoes score, which aggregates reviews to give a general consensus of a film's critical success, operates on an approval rating that deems movies either fresh or rotten. After starting out certified fresh, Wonder Woman 1984 has just dropped to rotten, which effectively means less than 60% of critics generally liked the film. That said, details show the average score given was a 6.1/10.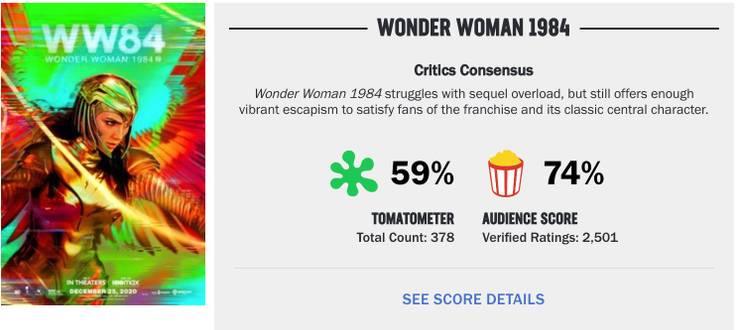 Does this mean Wonder Woman 1984 is bad? No, not really; it technically means it's right around average. The reviews do, by and large, suggest the movie is just okay, but a decent portion is split between high praise and low blows. The most commonly agreed-upon issue with WW84 is that the script is messy, and that's sugar-coating it. The biggest difference between this movie and its predecessor, aside from the general issues of making a sequel, is how heavily involved director Patty Jenkins was in developing the story, and how much power she had to include specific things she clearly wanted.
This doesn't necessarily mean that Jenkins is personally responsible for the lacking script, much less solely responsible. It also doesn't mean the only problem with the movie is its writing. The overwhelming majority of complaints about the movie, however, do relate to its writing and structure. For example, the often cartoony tone, the bizarre MacGuffin of the Dreamstone, the inconsistent fluctuation of Diana's fleeting powers, and most definitely the disturbing logistics of Steve Trevor's return. The list goes on, as aside from cartoony action set pieces, almost every negative review from a critic revolves around the messy writing. Wonder Woman 1984 isn't necessarily a bad movie, and it had some big shoes to fill, but the almighty Tomatometer has spoken, and it didn't have many nice things to say.
Fixing Wonder Woman 1984'S Steve Trevor Story